* Scroll to the bottom for full list of popular places/ things to do in Jaipur plus I highly recommend Love Jaipur Travel Guide
I thought it would be a nice contribution to my blog to share my experiences of living in Jaipur for almost 4 months. For someone as sensitive as I could be, I knew India would blow me away but I also knew it would open my world and heart to an entirely different way of living and thinking.
I quit my job to go to India with my aunt and her 2 boys, Luke & Gabriel. I had been unhappy in my job for a while and this seemed like an ideal opportunity to jump ship and begin something new. One of my biggest struggles in life is not knowing what to do with my career or how to generate money whilst remaining self expressed and happy, so I had to start opening some new doors…
When we all arrived in Jaipur the weather was steamy and hot with outbursts of thundery rain followed by burning sunshine or dust clouds. I would say the weather was a beautiful metaphor for how we all felt – confused and a bit lost. The boys handled everything so well, I don't think I would have been so open, understanding and willing to be in such a hectic as well as madly different environment as India. They started school at the City Palace School which sat amongst the ancient ruins of the old city and palace run by a wonderful array of female teachers and children buzzing with excitement at the sight of 2 foreign boys joining the school.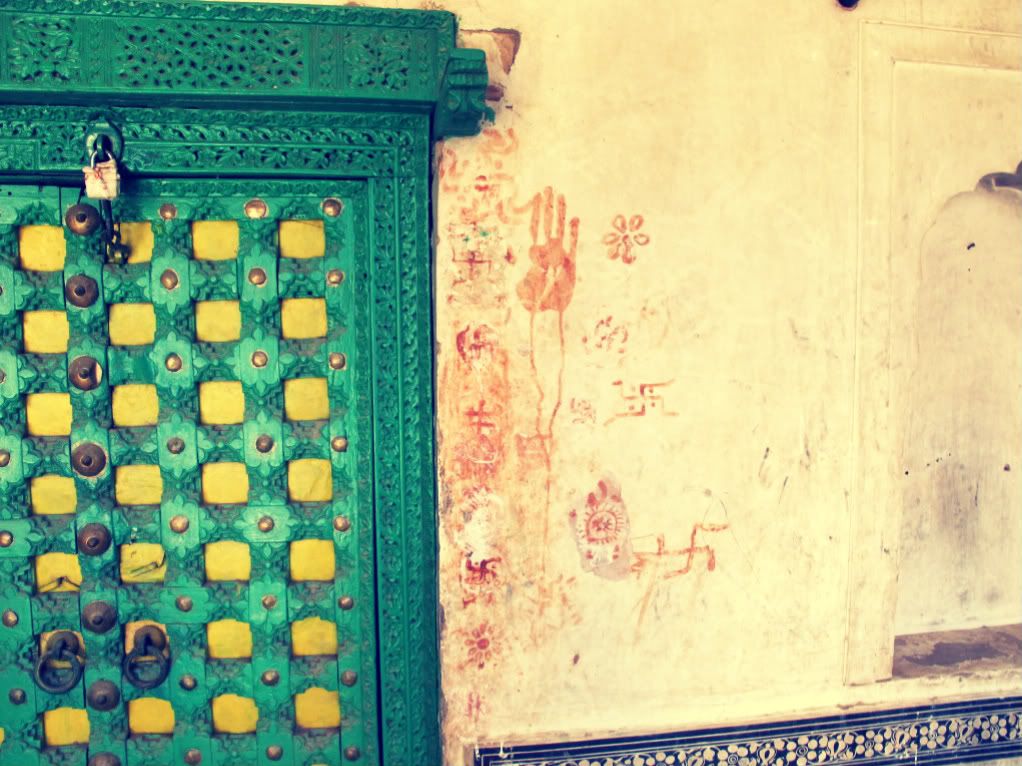 We lived on Rambagh circle in the top floor apartment. The apartment overlooked a school playing field where every day the laughing, cheering and shouting of kids would dance up to our ears as well as overlooking the fantastic Rambagh Palace hotel. That's what I loved about India, it's vast diversity between poverty and wealth, death and life – the cycle of living in India is so alive. Perhaps this is why so many people feel drawn to countries that still seem to ooze a sense of life, struggle and in all of this creativity. Everywhere I looked in India I would see something new or another way of putting it – chaos. Every corner was filled with elements of life from animals, coloured walls, food, people, children flying kites, broken cars or trucks, processions of every kind, monuments dedicated to the gods, homes made of plastic, wood or fabric…Endless movement. Not like England where everything is more hidden from our view and dull to the eye. This could just be me but when I flew home I noticed how black and white everything seems, how regular and how we are so much more hidden from one another.
Whilst in India I did go down hill in my way of being. I found myself slipping into a dark space of thinking. Although life was amazing and being with my cousins was really special as I spend so little time with them in London, it was also when I saw just how much I need more guidance and help in tough or challenging situations. Naturally this led to me feeling pathetic and lost because once again, after all my hard work put into helping myself become stronger in myself, I lost it. I think this is the beauty of me because when my external world shifts into a space of dramatic change, something bubbles up from inside and creates massive turbulence in my mind and thinking habits. I went from feeling positive, present and happy (thanks to working hard with my healer in London) to dull, broken and lost.
My internal world might have gone upside down but it didn't stop the external world still filling me with awe and amazement. It was thanks to my aunt's love of India that I could see it in a very magical and wondrous light. She's been going to India most of her life experiencing the miracles of a country steeped in diversity and change. She decided to take a risk and return to Jaipur with her boys so we could all experience a very different way of living – a life changing experience. She also returned to have a go at expressing her amazing creative skills in jewelery making. Not many people would dare to do what she did and I'm so happy I went…Otherwise it might have been years before I found the courage to go to India.
Jaipur is the hub of gems and creativity. It's here you will discover fantastic techniques
and materials used to this day to create the most beautiful textiles, furniture and jewelery. Whilst out in Jaipur you meet plenty of jewellery designers and one of my favorite designers is Céline d'Aoust. When you meet Céline she has an instant warmth which radiates from not just her heavy Brussels accent but from her stunning jewellery. She works tirelessly with her skilled Indian workers, bringing to life pieces of art destined to end up in your life as soon as you lay eyes on her work. My favorite piece is the delicate golden angel wing as seen to the right.
We also had the Love Jaipur Travel Guide to hand which was created by Fiona Caulfield. The travel guides are beautifully presented making you feel you hold a great secret as Fiona has made it her passion to explore in depth the true authentic side to each city she writes about. Inside Love Jaipur she outlines everything you need to know to stretch the mind beyond the chaos initially seen when arriving in Jaipur to the passion, creativity and secrets waiting to be discovered amongst the walls of the pink city. It takes time but it's worth exploring Jaipur to the max – especially if you like shopping!
Links to shops, events and hidden gems in Jaipur & Rajasthan*

India Beat www.indiabeat.co.uk – India Beat is a small travel company specialising in organising tailor-made holidays in India. Run from Jaipur by Bertie & Victoria Dyer, if you need anything to do with experiencing the best hidden secrets of India – call them. I love these guys for their honesty, good humor and knowledge on India, Victoria even drives in Jaipur which will never cease to amaze me! They are especially great if you are traveling in the North or want to know the ins and outs of Jaipur.
Dera Amer Elephant Safari www.deraamer.com – We heard about Dera Amer through some English friends who highly recommended these elephant rides instead of Amer Fort. Run by a very charming Rajput, Dera Amer lies in the hills where your beautiful elephant sweeps you off into a safari amongst the surrounding jungle looking terrain. The kids loved it as did all the grownups! You feel like you could be anywhere…It really was dreamy plus we did it on a full moon night which just added to the charm of Dera Amer. After the ride you eat dinner in their lodge with big open fires or if in the hotter months simply amongst the cool evening air. I couldn't recommend Dera Amer enough for a great Rajasthan experience.
Favorite shops:
Ratan Textiles www.ratantextiles.com – Ratan were my favorite shop for offering unique yet traditional products from clothing, bags, stationary and bedding. I made a pouf out of some gorgeous quilt like fabrics which I brought home to the UK. I also bought my sister's baby a gorgeous white shirt and so this place is worth a visit to indulge in beautiful products for a good price. I don't their the website does them any justice.
Anokhi www.anokhi.com – Anokhi was a haven for me and the kids. It's a shop offering beautiful traditional garments and textiles but it's also a cafe in Jaipur. The cafe sever delicious western cuisine including freshly ground coffee. The kids and I were often found here munching away on cakes or cookies but after living there for 4 months we did find the food very boring. However if your just passing through, Anokhi is a fantastic hideaway offering a break from the chaos of the city. When I was there once I even saw the cast of Slumdog Millionaire. It's all happening in Jaipur.
Andraab www.andraab.com – If you go in here, be prepared to be blown away by the most stunning pashminas, scarves, bed throws and exquisite embroideries. All their pieces are hand woven and hand embroidered using various fabric basis including cashmere & silk. It's hard to walk away without spending any money and what I bought has saved me on several occasions from biting cold weather including being stranded in Brussels for 3 days when Heathrow shut down.
Gem Palace www.gempalacejaipur.com – Situated on the MI road, the Gem Palace is famous for it's jewels, it's heritage and it's fame for being the court jewelers. Enter into the shop and discover a treasure trove but also affordable pieces to take home. When I was in Jaipur this place was visited by almost ever actor I know of in the UK plus various American superstars but the Kasliwals welcome anyone into their family haven.
The markets inside Jaipur's old city are endless corridors of peeling pink paint and crumbling buildings leading to anything and everything you can imagine. Luke celebrated his birthday so we stumbled upon – Birthday Bazar! There are the main markets which are along Bapu Bazar, Johari Bazar, Chaura Rasta, Tripolia Bazar and Nehru Bazar. Whilst there we bought a trunk and painted it, bought cups for the camper van, gorgeous stationary famous for Jaipur, cottons and materials, decorations for Diwali, kites from the kite part of the markets, amazing sweets…It goes on. We even took a visit to Transport Nagar where all the lorries are painted to visit the painters and make some signs. This was an amazing if not a little frighting experience, especially if you are a fan of the painted lorries.
It all takes TIME so never expect to go to the markets and be quick. Go early in the day but nothing opens before 11am. They are busy, chaotic and nothing can be bought without some heavy haggling. If you do want some guidance on where to go for what – contact India Beat or Google it first; I found this site very useful www.jaipurtravel.com. Another good way of finding out where is what is to find yourself a very good driver or rickshaw driver who knows the markets well. One thing I wish I had done and never did, was write down everything you find or shops you like because these markets are almost magical in the sense that you never find the same thing twice.
Courses
Wonderful Workshops – These guys offer fantastic opportunities to take part in courses that help promote the arts and crafts of Rajasthan led by local master craftsmen in collaboration with British artists or designers. I took part in the Miniature Painting class and loved every moment. Ajay Sharma was my teacher and his patience, experience and enthusiasm helped me create my own little masterpiece! Wonderful Workshops are most famous for their courses run in January along side the famous Jaipur literacy festival. Go to www.wonderfulworkshops.org for more info and details on classes and dates.

Food & Eating Out
Shoppers Paradise – This place is amazing for anyone who is staying in Jaipur for a length of time and is seeking some western food. It's not Waitrose but it does sell peanut butter, marmite, expensive cheese and you get the gist. I can't remember how we found this place because no one had a clue what we were talking about but it's worth the hunt.
Diggi Palace www.hoteldiggipalace.com – Diggi Palace is a stunning palace in the heart of Jaipur but set away from the chaos. This hotel is surrounded by green grass, exotic trees and it's a perfect setting for a yummy thali and an ice cold tiger beer outside in their gardens. The kids loved it too because they could run around and enjoy the grounds without any hassle.
Samode Haveli www.samode.com – Samode Haveli must be a dream to stay at or so I've heard. This hidden gem lies at the walls to the old city and boast the most stunning architecture, pool and atmosphere. Eating here is a real treat and a must or even a drink by the pool in the evening leaves you feeling like royalty.

Niros, MI Road – This delicious restaurant on MI road close to the Gem Palace on the opposite side of the road is absolutely delicious for Indian cuisine. It's not cheap but it is worth a visit to sample some excellent Rajasthan specialties.

Steam, Hotel Rambagh Palace (but it's on an old steam train in the Palace's grounds). Now Steam at the Rambagh Palace Hotel had to be a favorite with the kids not only thanks to their delicious Pizzas but also because it's on a steam train! Steam used to be the place to be seen and party but now it's more relaxed and offers an exciting array of food plus a great list of cocktails. Not cheap but a great experience. I overlooked the Rambagh Palace Hotel from my balcony on Rambagh circle and remember watching a royal wedding take part there. It's almost surreal how this giant, rich hotels sit silently amongst extreme poverty and chaos.
Four Seasons, Ashok Nagar – Four Seasons is a delicious restaurant in which we enjoyed a fantastic vegetarian thali (they only seve vegetarian food and no alcohol). The kids loved it because they could eat some Malaysian rice dish and no spicy food for their sensitive tummies. The service was excellent and the price was fantastic.
Note: I think with all cities, you find your own gems through risk taking! There were lots of other places we ate at that were either small local shops, take away stands or someone cooking for us. With Jaipur it's word of mouth so don't be afraid to ask and be prepared to hunt.
Pools
Narain Niwas www.hotelnarainniwas.com A Place to cool down and enjoy some greenery if your hot, bothered or tired from shopping and exploring Jaipur. The boys and I hung out here everyday before it got too cold in December. The grounds are very green, the pool is just right and a nice soda by the pool goes down extremely well on a hot day. Avoid on a Sunday unless you don't mind the crowds. There is an entry fee if you don't stay at the hotel which you can purchase at reception.
Outside Jaipur
Pushkar Camel Fair, Rajasthan

October – November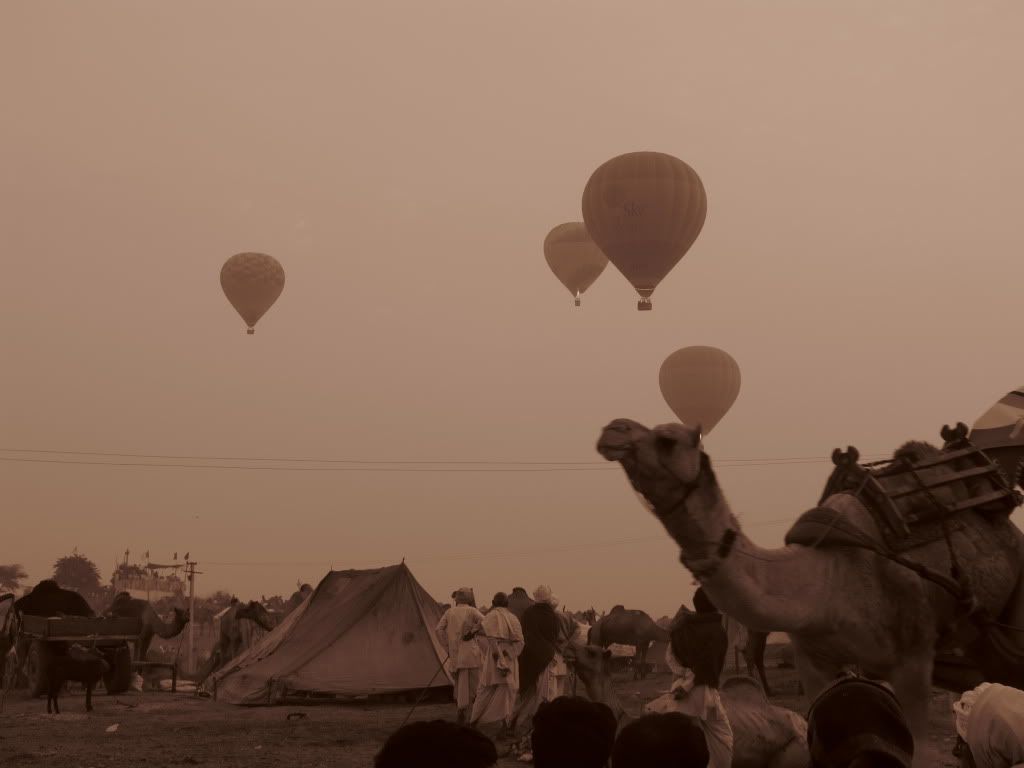 The Pushkar Camel Fair is more than worth a visit if your traveling in Rajasthan this October – November. We stayed at a camp site Indian stylie and the kids loved it but I thoughts it was far too costly for what it was. So I won't add where we stayed and recommend that you look into this in great detail before going! Lots of people love staying at Inn Seventh Heaven www.inn-seventh-heaven.com which is more in the heart of the city but it's a stunning haveli set on several floors and offering beautiful views over the city. We went for lunch and although the service took a VERY long time, the ambiance was chilled plus they had lots of board games for kids. I even saw two Labradors which I found quite a sight in India. You need to book early to stay here for the camel fair.
The camel fair is further out from the city and make sure you walk all the way to the end of the fair to see the thousands of camels lining the hills plus the famous horses with their strikingly pointy ears. We were even treated to the spectacle of a man galloping handsomely up and down the bustling dusty roads showing off his bare back riding skills. We also managed to get 5 boys, 2 sets of parents and myself on a camel ride rickshaw which was great fun for everyone. I also recommend getting up early one morning, say 6am or before, and going down to the fair where all the camels and their owners are awakening from their nights sleep. You watch as these wondrous animals struggle to their feet and munch hungrily from their bags of straw whilst you sip masala chai with the local farmers. We also went at the beginning of the fair, as recommended by India Beat, to catch the most fun and exciting part of the 5 day fair.
– Getting to Pushkar took us approx 3 hours by car from Jaipur.
Bundi, Rajasthan
I went to Bundi with a friend of my aunt's and loved every moment. Compared to Jaipur, Bundi was a breath of fresh air.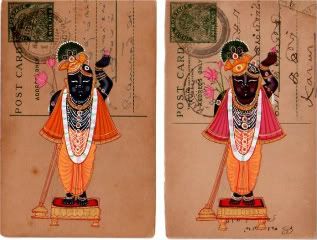 A small city on a lake, Bundi felt magical and mystical. The lake is often dry depending on the monsoon season but when we went it was almost full and in the night sky that welcomed us in, reflected the stunning palace lying above its shores. We stayed at Bundi Vilas which boasted an amazing roof top terrace over looking the small city. It's also close to the fort and is family run making it very welcoming with delicious food cooked by the sister. In the morning when we ate breakfast on the roof top, the Bundi Garh Palace rose proudly behind our heads, before I heard a scream and watched as a giant monkey jumped onto our table and stole a banana skin. I have never seen a monkey so big in my life so after this we had an armed guard, otherwise known as the owner, standing next to us ready for any other attacks.
I think Bundi is worth a visit just to see the Palace and the art consuming its deserted walls. Murals, miniatures and a fascinating history echo these ancient walls and if you have the energy a walk up to the Taragarh Fort you can witness even further stunning views of the surrounding valleys, mountains and lakes. We took a car trip to what felt like round the corner to the city only to discover the most fantastic almost Swiss like lake covered in lily pads. It stretched for miles and as we drove on we encountered small traditional villages seeped in mud huts, crafts and complete isolation. We found ourselves wondering what living in small tiny villages would feel like where you know nothing but your village, family and way of survival. Would it be easier to live innocently tucked away from our Western world in the simplicity of poverty or is exposure to choice, money, 'a better life' our freedom? I know being in India made me feel extremely lucky to have a choice, to be in a culture where women are largely given power but I couldn't help admiring the Indian traditions, values and smiles on their faces.
– Getting to Bundi from Jaipur is approx 5 hours by car and probably the best way to travel there.
*I highly recommend the Love Jaipur Travel Guide for lots more info and tips on the city plus other famous Rajasthan cities